Welcome to Dog Sports Centre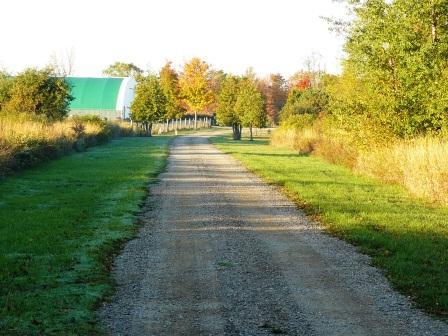 Dog Sports Centre is located on 42 acres in scenic Caledon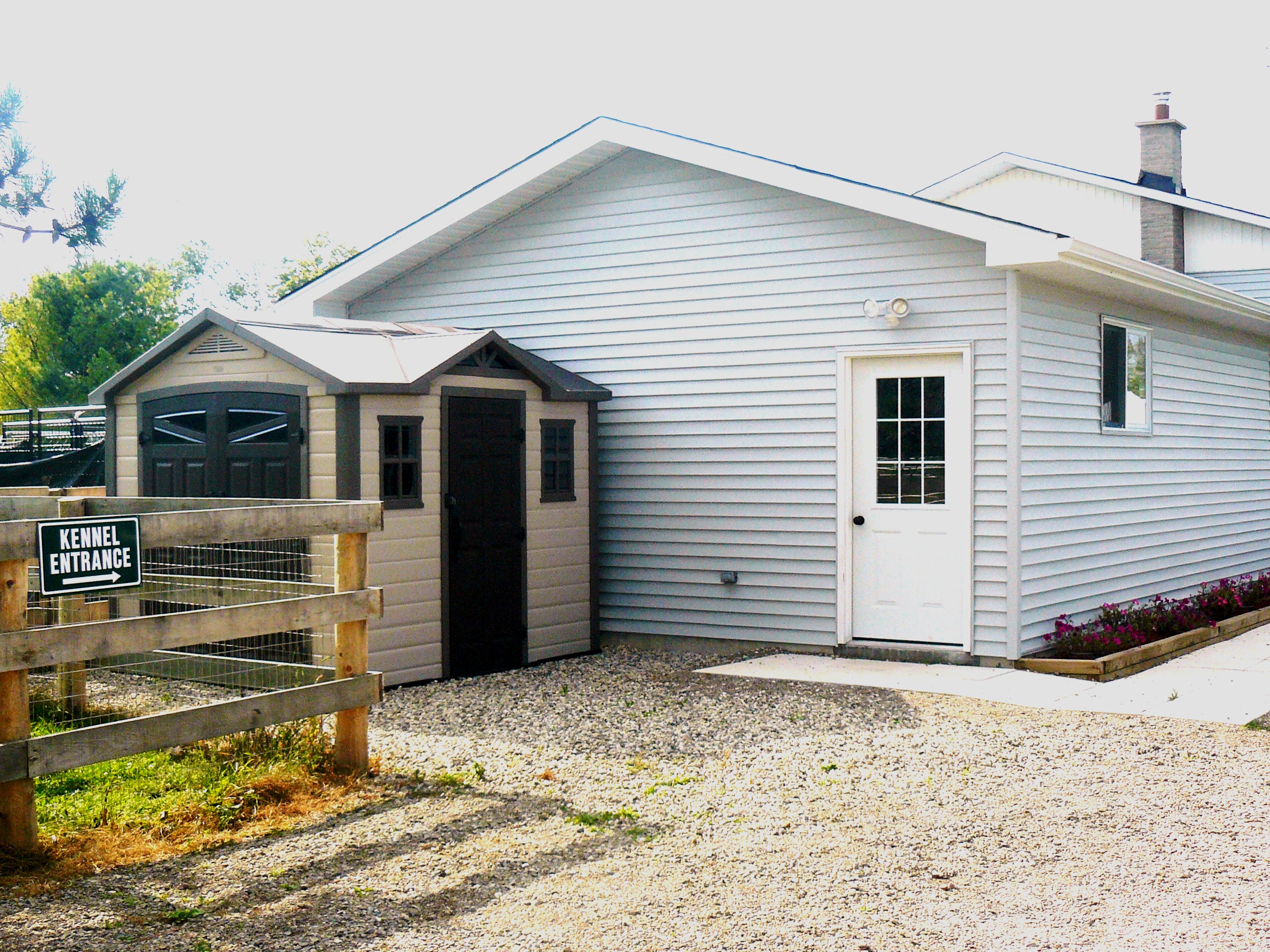 This is our reception area.  We are open 8:00am to 11am and 4:00pm to 7:00pm by appointment.  We operate 365 days of the year, so we are here when you need us.  We do close the office on holidays so be sure to see our hours when planning your dog's holiday.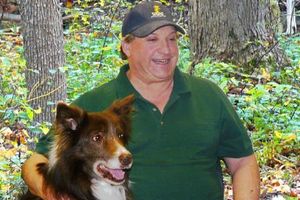 Howard will meet you at the reception desk.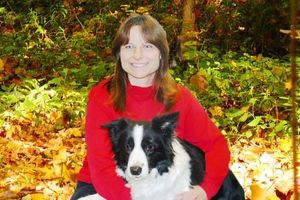 Or sometimes it will be Dawn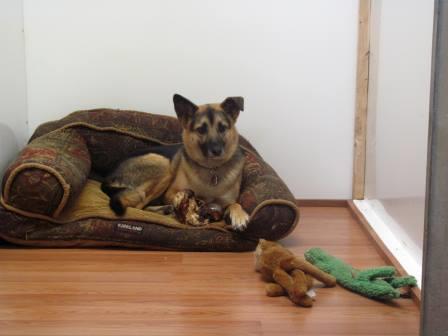 Your tour continues as Howard or Dawn take you behind the scenes to see the indoor areas where your dog will stay.  Each dog has their own private individual area, there is no YMCA group housing here!  Your dog deserves his own place where no one will steal his toys and treats or bother him when he is trying to rest!  Their private rooms all have wooden or vinyl floors, all are a minimum of 24 sq. feet.  They are heated in the winter and cool in the summer.  All have three solid walls for your dogs privacy and comfort.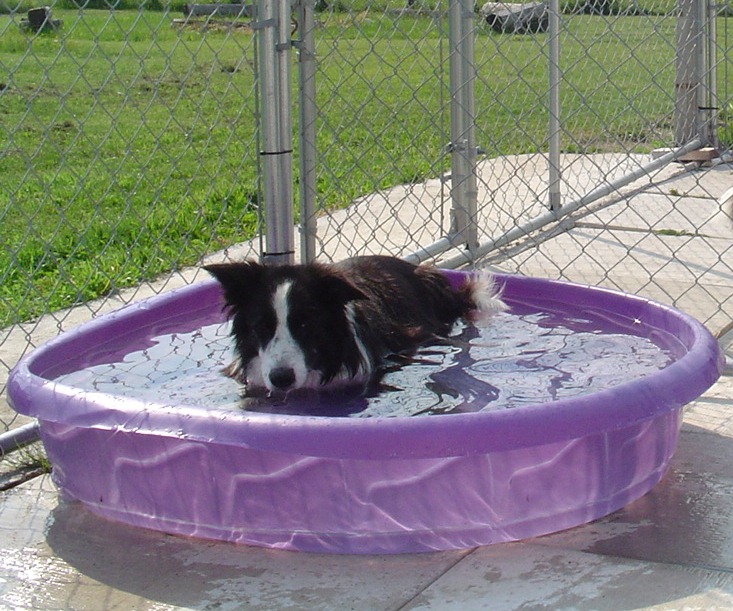 Outside the dogs have individual runs which may have kiddy pools for those hot days when nothing is better than a dip in cool water!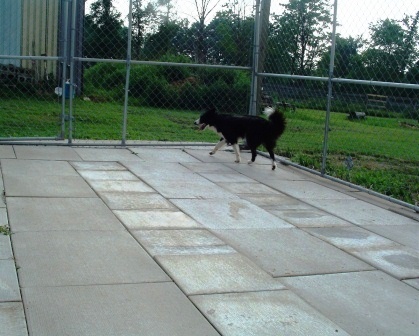 The individual outside runs are spacious and allow the dogs to safely be outside where they can enjoy the sunshine and clean country air.  They can also see their neighbours and sometimes horses!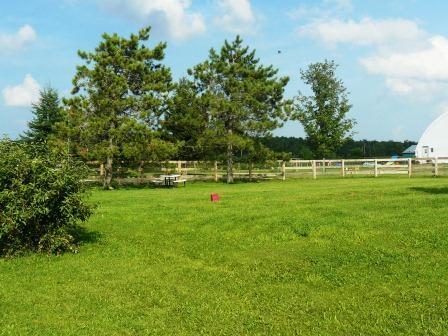 Dog Sport Centre has two large fenced play fields.  Here is where the very social dogs can let loose with their buddies and play, the older guys can lounge and explore and the sporty types can play ball or Frisbee!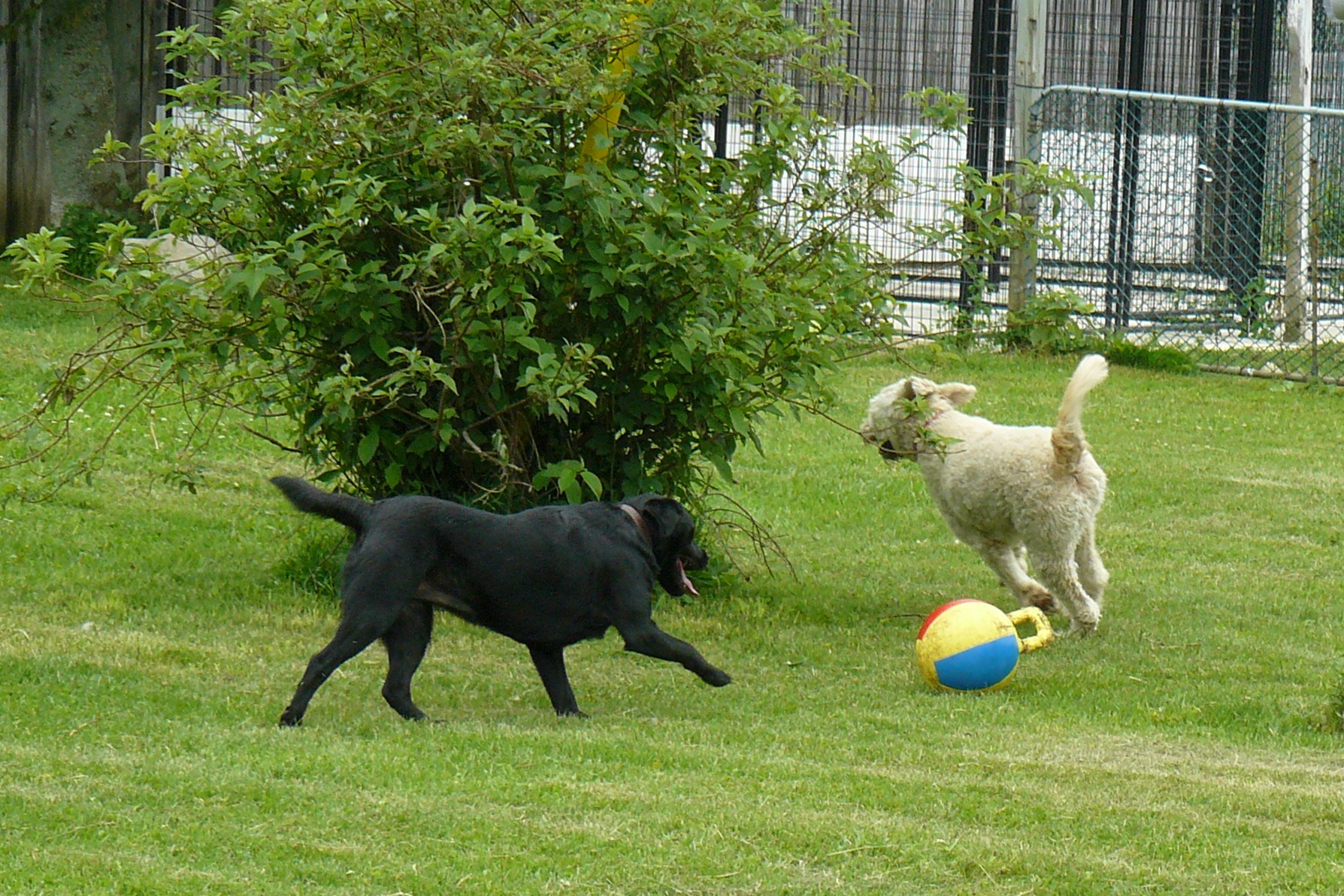 Here we go 'round the mulberry bush!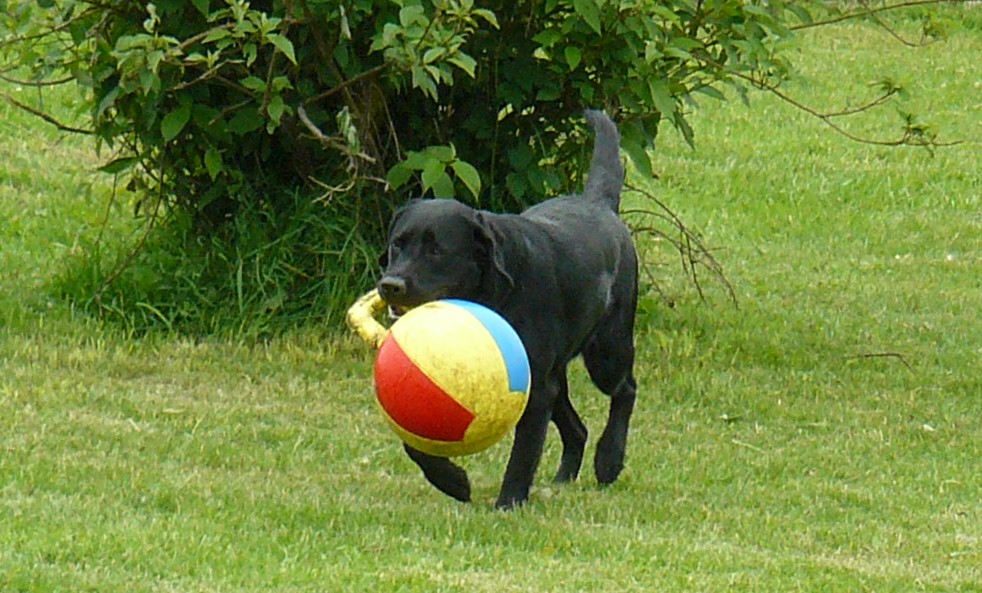 The only thing better than playing ball is playing with a giant ball!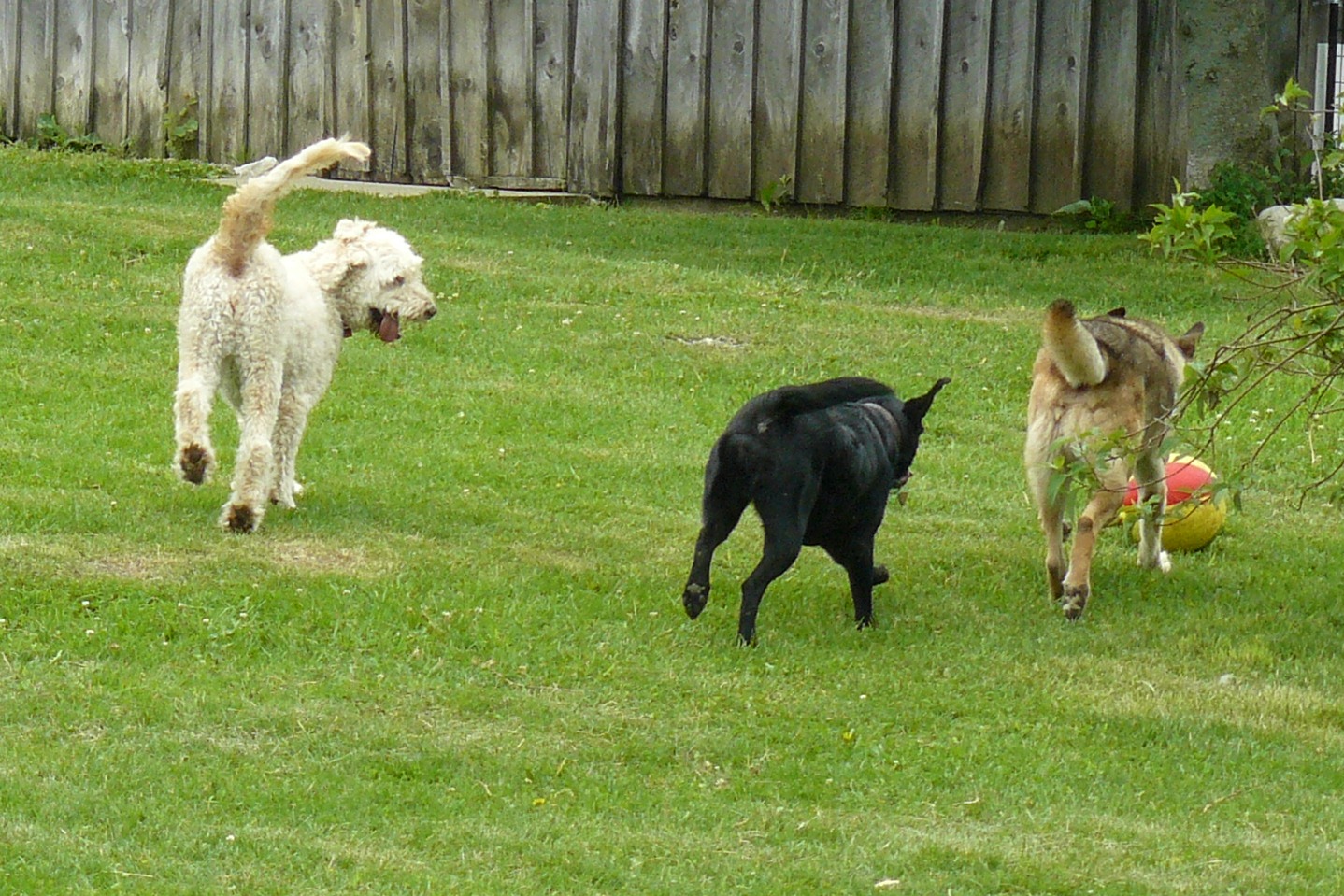 We get to know your dog and hand pick buddies for him.  We do not just let everyone out together at once.  Some dogs like laid back buddies, some like energetic exciting friends, and some would just as soon go out individually.  We cater to them all.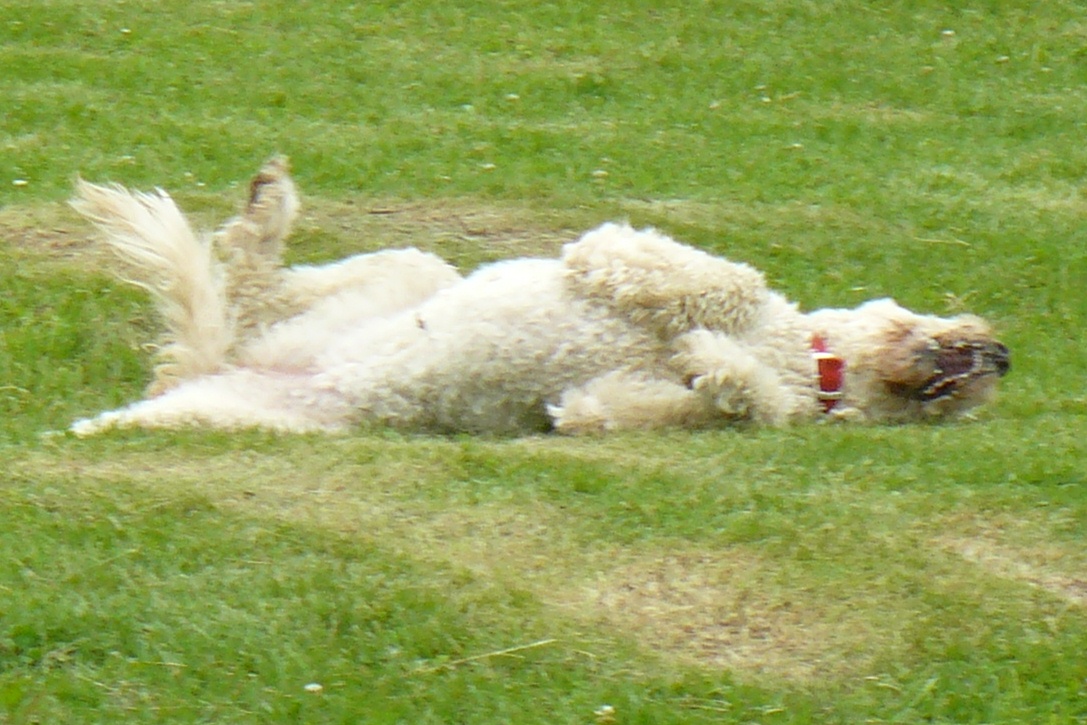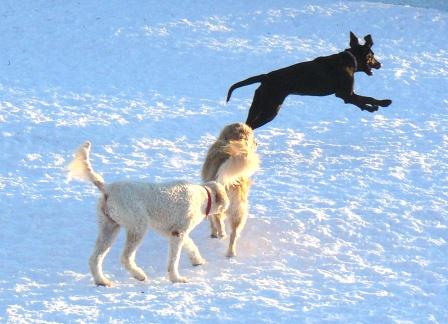 The fun doesn't end just because it is winter!
Many of our boarders become regulars and can't wait to come back and see their old buddies and make new ones!